Today we had and elf party at our house!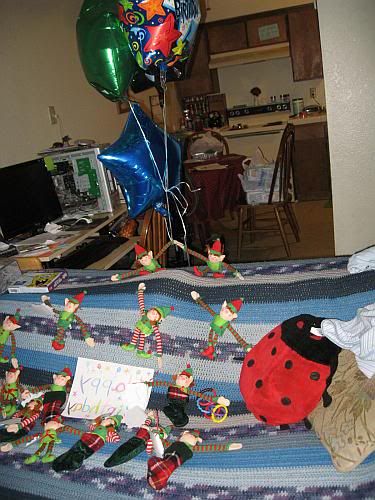 Somehow they knew it was Caleb's birthday and they invited all their elf friends to come and say happy birthday to Caleb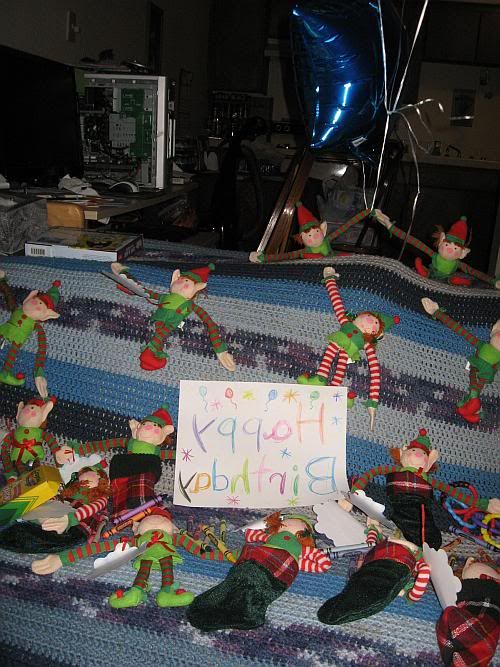 His friends are leaving tomorrow morning to go and find their host families
Caleb just flipped out when he saw all the elves, he was so excited and he jumped up and down and said how much he loves the elves.  It was hard to stop him from taking them to school with him today.